OUR CURRENT SHACK STATUS
ZF2OE is ...

last update:
02.11.2011, 02:57 Europe/Berlin
OPERATOR

COMMENT
official end of operation

8.208 QSOs in our log
Thank you all working us!
NEWS
.:. 15.12.2011 - LOTW Log uploaded
.:. Paper-QSL Cards are printed
.:. All receifed direct Cards are sent out
.:. Cards via bureau will go out around 15.4.

.:. 3.5.2012 - All remaining QSL-Cards are now at the bureau - please do not send direct letters anymore
GENERAL
We do not have a goal for a number of QSO`s per day but surely we are happy about every pileup. Please be patient if it seems we don`t hear you and try another time again - there are many strong stations which make it hard for us to recognize weak ones.
OPERATION
Before calling us please listen, listen, listen! We try to work every station and are QRV long enough to work you all. Please be sure of our operation style - in phonie probably split or/and operation by numbers in the calls.
QSL INFORMATION
QSL managing by OE2WNL. Send your QSL via the buro. If you need to have a direct QSL card please send yours direct too and include 1 valid IRC or US-$ 2 and a self-addressed envelope for postage. QSL`s will go out via bureaus on 15.04.2012. If you need a direct card yours must be received before this date. We will also upload our log to eqsl and LOTW.

Address for directs:
Wolfgang Sontag, OE2WNL
Hans-Hunt-Gasse 10
5760 Saalfelden
AUSTRIA
EQUIPMENT
2x TS-480HX
MFJ-993
V-Beam Antenna 2x 41m mounted on 5 glass-fibre mast
Inverted L Antenna
MixW, a few notebooks ;-)
QTH
Sundial Cove Villa located at the north side of Cayman Brac Island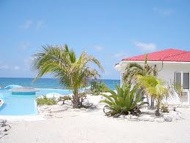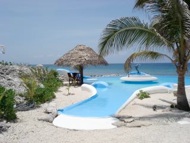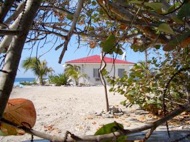 MORE INFORMATION ABOUT US
Our daily activities can be found via www.oe2atn.at.
MAKE A DONATION
We are very pleased about every donation, even if it is a small amount! Please leave your call or name in the comments - everybody will be listed below! Donating associations will be printed on the back of our QSL with their logo.

Donators:
OE2DYL, DK4MD, W8TOM, KB8EHJ, KE5HTB, OE3EMC, WA3FPR, W3ABT, DL4FCS, ...